Celebrities
Metta World Triece: Kim Kardashian Crops North Out Of A Mommy Baby Photo (Jerk)
|
By: Metta World Triece
Even though some would like to think that Kim K. took the perfect selfie at Disney On Ice during Kourtney's son, Mason's birthday party. I would like to think that she took the perfect "selfish". We all know just how adorable North West is, hell she got her own damn mama beat (no make up), and now Kim is blocking the poor lil baby out of her pictures.
After America caught wind of this 'stankness' they went to Twitter, Instagram and Facebook to post hilarious memes about this internet broken selfie struggle.
One fan goes as far to say, "I think I'm bleeding from my chest!" when he saw this desperate photo.
And others have just made some ridiculously funny memes!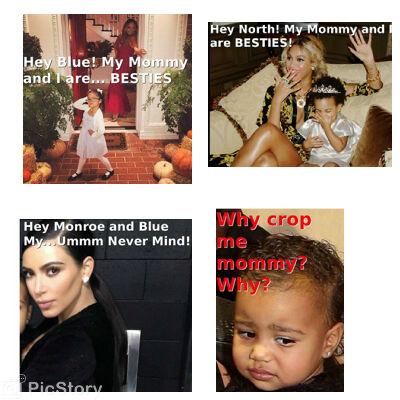 SMH. What do you guys think about Kim cropping out one of the cutest famous lil babies in America?
Thanks For Reading!
Metta World Triece4
Don't Forget To Follow On Instagram For More!
@MettaWorldTriece