Beauty
Being Mary Jane is Finally Coming Back On The Air!
|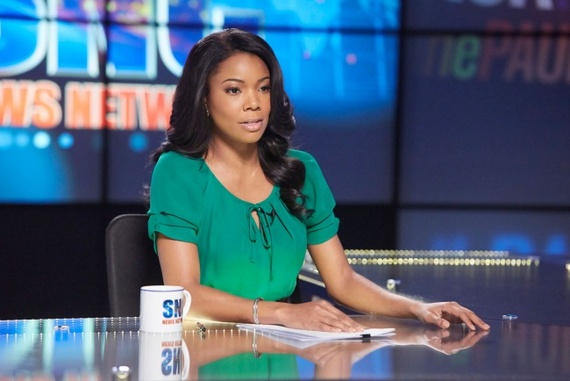 By: Metta World Triece
Being Mary Jane, is a returning television series that was written and directed by couple/team, Salim Akil and Mara Akil. The show premiered on BET and has gone away for a "break". Well guess what ladies? It is finally returning.
This particular story is about a woman by the name of Mary Jane Paul (played by Gabrielle Union), a successful news anchor in Atlanta, GA. who is perfectly flawed in every way. She loves hard and wants to be loved even harder. The show seems to consist of all of her troubles of being a daughter, auntie, not yet a mother, and mistress to a married man. She juggles her demanding job as well as complicated personal life, not so gracefully, but good enough that it makes for a great show.
Every episode starts off with a quote and some quite interesting music, sticky notes at the board of her bed with quotes on them to get her day started and then the rest of the day either goes really really well, okay or extremely downhill. Depending on how Mary Jane feels I guess.
Her sarcastic attitude as well as her dramatic humor is what keeps viewers watching.
The first episode brought in over 4 million viewers and consisted of a disclaimer such as, "Forty-two percent of African-American women have never been married. … This is one black woman's story,  not meant to represent all black women."
This show is not as drama filled as Scandal or How To Get Away With Murder, but I will say that it is just as interesting if not more. Mary Jane Paul is a character that was well written and reminds us all of who WE are. She can relate to many women across the spectrum and is foreseeably the best character played on BET. (Lets be honest, she is the only reason why some of us will be tuning in on January 3…lol)
So are you ladies ready for another awesome season? Because I know I sure am!
Thanks For Reading!
Sincerely,
Metta World Triece
"Your Natural Hair Sista!"

And hey! Don't forget to Follow Me On Instagram!