News
Success: Mary J. Blige Says Alcohol is a No-No During the Holidays
|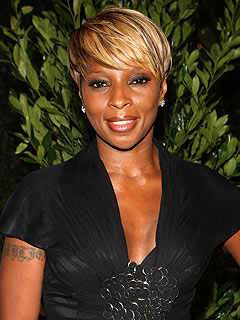 By Barry Burch Jr.
According to Mary J. Blige, it has been more than a year since the last time she drank alcohol and she is not at all interested in throwing her sobriety away for the holidays.
"I stopped drinking about a year and four months ago and I've been to parties . . . it's just a decision and something I'm not doing right now," she said. "I'm not saying I would never do it again but I am not right now. "
Good for Ms. Blige. Her remarkable career envelopes successes unmatched by most artists, with more than 50 million records sold. We want her around for the long haul.
Ms. Blige admits that she does not cook during Christmas, as reported by eurweb.com. However, she claims to usually stay very busy hosting the holiday festivities for her friends and family.
She described the Mary J. Blige holiday experience. "It's not a ginormous Christmas," she said. "It's mostly family and a few friends if they want to stop by. I have a chef and my mom helps. Everyone does the cooking. I'm up being a host and chatting with the family."
For the singer and actress, Christmas is the best time of the year. She said ever since she was a child she loved it. She enjoys spoiling her family with expensive gifts and catching up.
She continued, "I like Christmas presents, I spend a lot on them. Or I just give people money to get their own stuff."
Mary J. Blige is interested in family over the Holidays, not a bottle. Hopefully her fans are following suit. Car accidents involving fatalities do still happen during the holidays, and each one is one too many.
Barry is a scholar, who enjoys writing, arithmetic and politics. Reach him @ Barryburchjr@gmail.com